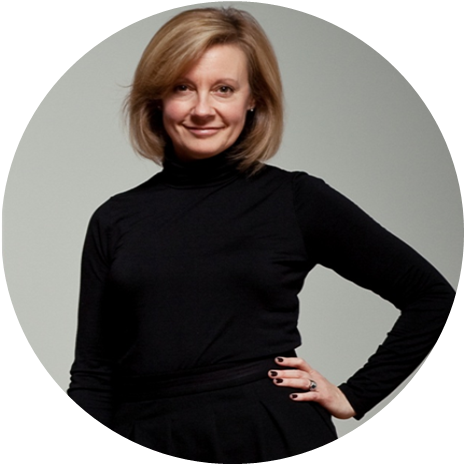 About Karen
Karen is an expert at qualitative research design and implementation, developing new and creative approaches for achieving clients' unique research and innovation objectives. She has a proven track record of uncovering deep consumer insights, helping clients develop and optimize strategic and creative concepts, and facilitating productive innovation programs and client action planning sessions.
Prior to her career as a consultant and moderator, Karen had a successful career in advertising, most recently as Vice President at Northlich Stolley LaWarre (now NSL) where she led new product development for a number of Procter & Gamble categories including Beauty Care, Cosmetics & Fragrances, and Corporate New Ventures. In this role, Karen discovered the need for new research techniques to uncover deep consumer insights and developed fresh, new research approaches.
Previous to NSL, Karen worked in New York at Messner Vetere Berger McNamee Schmetterer/Euro RSCG on the MCI business and Wunderman Cato Johnson on American Express and Pernod Ricard.
Karen has been a guest lecturer for UC Berkeley's MBA program. She lectures on Research for Innovation and New Product Development, and Concept Development.
Our Marketing Expertise
We've had careers 'behind the glass' so we know what you need to know, we know how to get it and we know how to translate the consumer learnings into actionable insights for your team.
We even challenge teams to further define their objectives or expand their thinking on a subject.
Our Network of Experts
Our amazing network allows us to deliver 'large company' results efficiently, from video montages that bring your research to life, to graphic design services, to working with a quantitative research firm to create a qual-quant study.
Our Energy
Our moderators' energy combined with creative techniques keep consumers engaged and focused.
This allows us to 'go deeper to know more.'
Our "Real Life," Creative Approach
We don't just execute focus groups (although we do a lot of them!) We understand your needs and develop a design that will best deliver the results.
That may include an ethnographic approach researching In-Context with consumers, an observational approach with motion-activated cameras in the home, and creative techniques in more traditional settings such as creating collages, writing letters and others.
We also use many creative techniques that use stories, imagery, letter-writing, etc to get deeper insights into the 'Theater' of the problem –
– Who are the players?
– What are their roles?
– Where is the tension? The drama?
This allows us to explore objectives from a new angle.